SIGN UP FOR SURVEYEAH
ترايدنت العربية
Warning: Invalid argument supplied for foreach() in /home/etrafat2/domains/e7trafat.com/public_html/wp-content/themes/e7trafat/single.php on line 10

Red Alert Full Game – Allied ISO
Red Alert Full Game – Allied ISO
Location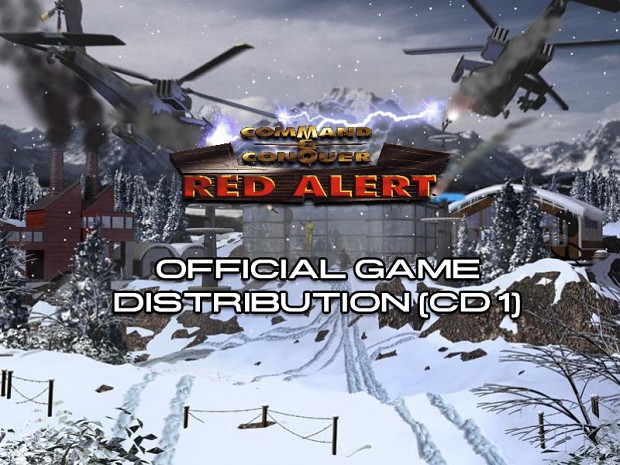 Filename
RedAlert1_AlliedDisc.rar
Category
Full Version
Uploader
Added
Sep 13th, 2016
Size
499.74mb (524,014,608 bytes)
Downloads
MD5 Hash
0a528b4d12d01b9076c16687ebf821b0
Embed Button
Embed Widget
Description
The full ISO release of the Allied disc of Command & Conquer: Red Alert. The game was released as freeware in 2008 by Electronic Arts, courtesy of then-community manager Aaron "APOC" Kaufman.
---
You must have Administrator Rights on Windows XP in order to install Red Alert. (This is a Windows 2000 and Windows XP) Please contact your system administrator or Microsoft for instructions on setting your administrator privileges.
To find out if you are logged in as the Admin follow the following steps:
Click the Start button on the Windows Taskbar.
Select Settings.
Click on Control Panel
Select User Accounts. Under the user tab you should see the user name as Administrator.
To install the game, follow these steps:
Insert the Red Alert disk into the CD-ROM drive. (Close the installation window that appears if Autoplay is turned on.)
Click the Start button on the Windows Taskbar.
Select My Computer.
Right-click the CD-ROM Drive with the game in it and select Explore.
Double-click the Setup95 folder.
Right-click the install.exe file and select Send to…. Select Desktop from the drop-down menu. (This will create a shortcut on the Desktop.)
Right-click the shortcut and select Properties.
Click the Compatibility tab.
Check the Run this program in compatibility mode for: box.
Select Windows 95 in the drop-down window below.
Click Apply, then OK.
Double-click the shortcut to install the game.
In order for the game to run properly you must install the latest patch.
Locate the latest Red Alert patch on our FTP site.
Left-click the patch and drag it to your Desktop.
After completing the download, copy the patch file into the Red Alert installation directory. (By default, this is located at C:\Westwood\RedAlert)
Double-click the patch to run the patch file. This will create three more files: Patch.exe, Patch.rtp, and Patch.txt.
Double-click the Patch.exe file to initiate the update process.
Facebook Comments
اغلاق النافذة
منتديات فانينو